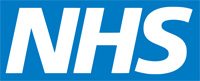 Elaine Overton, Senior Nurse for Infection Prevention and Control gives SaniPost the thumbs up.
Our Trust is continuing to lead the way in cleanliness by introducing ten hand sanitiser stations in all visitor areas at King's Mill Hospital.
Strategically located in the King's Treatment Centre and on level 6 near the restaurants,
SaniPost
stations are free to use, automatic hand cleaning units for staff and public use.
Hands are simply placed into the unit, which contains a sensor operated device, and the unit dispenses the hand-cleaning foam automatically, with no need for buttons or levers. This lowers the risk of cross-infection as no surface needs to be touched. Not only do the stations help fight the risk of infection, they help reduce costs and impact on the environment as they don't require the use of water or electricity.
Elaine Overton, Senior Nurse for Infection Prevention and Control at the Trust said: "These hand sanitiser stations will help us tackle infections head on. "We are committed to providing a hygienic, safe and healthy environment, so we can continue to provide the best care possible for our patients."