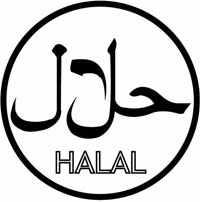 Sanipost a leading marketing platform has entered into a strategic partnership with a leading UK halal certification body, All Things Halal to provide innovative direct access marketing to companies entering the halal market.

The halal market is valued at over £3 billion pounds in the United Kingdom alone and is one of the fastest growth sectors in Europe. From niche to mainstream the halal market is gaining the attention of leading brands looking to maximise the economic opportunity of halal including Unilever, Nestle, Subway, ASDA, etc:

As a company interested in entering the halal market you may have many questions:
How do you produce halal-compliant products?
How do you maximise the halal opportunity for your business?
How do you effectively promote your halal products to halal consumers?

Sanipost in partnership with All Things Halal provides the solution. All Things Halal are installing Sanipost units into all the major Muslim religious institutions frequented by halal consumers in the United Kingdom. Alcohol free hand sanitation in accordance with halal requirements combined with direct access marketing to halal consumers will ensure your product and company has the competitive edge in the growing halal market.

Ikram Patel (Managing Director of All Things Halal) said: "For those consumers wishes to adopt a halal lifestyle the importance of cleansiness cannot be over empahsised. Hand sanitation was problematic due to the presence of alcohol within the many sanitisers. The advanced alcohol-free Halo formulation provided peace of mind to the Muslim community attending religious institutions that they can safely fulfil their religious requirements without being concerned with alcohol contamination.

Our partnership with Sanipost allows halal consumers and companies producing halal products to communicate their brands and products in the most direct and accessible manner with the halal market. Religious institituions such as mosques are frequented by halal consumers at least 5 times a day providing unparalled opprtunities for All Things Halal certified producers of halal consumables to effectively market to the halal consumer by directly advertising on installed Sanipost units."